We live in a digital world where everything is connected. To make things work, devices need encryption for securing their connections. With the advent of quantum computers, encryption will be broken and our society will face critical security challenges.
What if there was a technology that is immune against quantum computer attacks? For the first time in history, quantum key distribution (QKD) offers provable and longterm security to counter this threat.
KEEQuant has the grand vision to roll out QKD everywhere, empowering customers with seamless QKD integration and at a negligible cost. KEEQuant is the only player that is EU27-funded, has scalable QKD technology, as well as the scientific background and the diversity of expertise to build the European quantum security solution.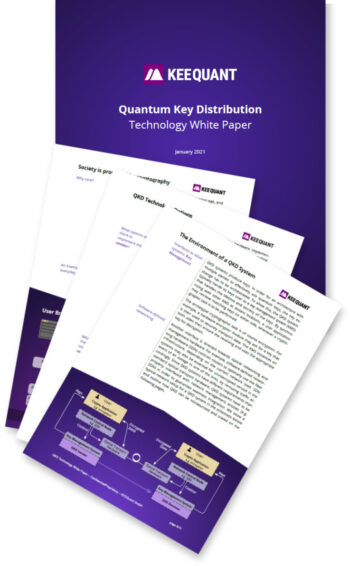 KMS and QKD Post-processing